Jamar Reid

Lic R.E. Salesperson

in Atlanta, GA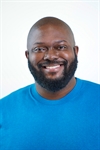 Professional Designations
REALTOR
Expertise Types
Condominiums, Land, Mobile Homes, New Homes, Residential Investment, Second Homes, Single Family Homes, TIC, Townhomes
Jamar is a native of Miami Florida, lived in Charleston South Carolina and now resides in Georgia. Fret not, Georgia is not new to him. He moved here as a teenager in the early 90's. Jamar went to school, worked, and lived in different cities in Georgia, and is well diverse in Atlanta, and the surrounding areas.
When Jamar was young, his grandfather owned a plumbing and lawn service. Jamar would sometimes go with his grandfather to help him cut yards. Jamar was often amazed at some of the beautiful homes he would help his grandfather with. He dreamed of one day owning a house like one of those. Now Jamar is living in his dream home and wants to help others accomplish that goal.
While purchasing his home, Jamar fell in love with the buying process. He knows how stressful and rewarding buying a property can be. His calm, professional, and positive attitude can make that process easy for you. Jamar is a great listener and will pay attention to every detail you tell him. This isn't just about a sale to him, It's about making sure you're happy with your decision.
If you're thinking about buying or selling, please go ahead and take that next step. Jamar is more than willing to find the property, land, or dream home you're looking for.